Here are her answers --

What are your ten favorite books, and what makes them special to you?

Neverwhere by Neil Gaiman -- Gaiman's vision of an underground London that encompasses magic and evil, fantasy and good, is a book I've read again and again. The villain that eats ancient Chinese pottery is just brilliant.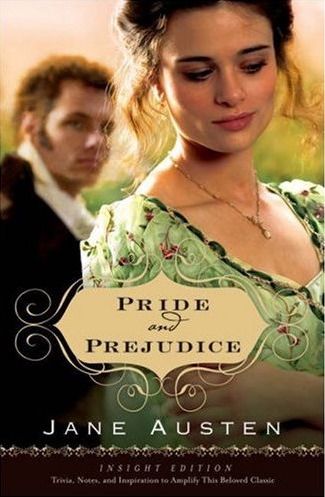 Pride and Prejudice by Jane Austen -- No one can write like Jane Austen, and there are reasons Pride and Prejudice is one of the most successful novels ever written. Mr. Darcy is changed by the love of Elizabeth Bennett just as she is changed by his love for her, though their initial impressions of each other are hardly favorable. I love Jane Austen's work, and this is Miss Austen at her best.
Passage by Connie Willis -- This book is about life after death, and I found it profoundly moving and mysterious. Connie Willis can write circles around almost anyone else, and she is one deep thinker.
Guilty Pleasures by Laurell K. Hamilton -- The first book in Hamilton's l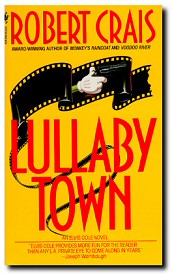 ong-running Anita Blake series, Guilty Pleasures, sets the tone for the whole best-selling line. Laurell's trademark recklessness, imagination, and storytelling grip you by the scruff of the neck and never let you go.
The Fourth Wall by Barbara Paul -
- Barbara has never gotten her due as a writer, and this book will show you why. It changed the way I wrote women forever. I should have seen the parallel to Jane Eyre a long time ago; this is another heroine who lives largely in her own mind, a woman who reads and values intellect, yet a woman who can take action once she's convinced her course is correct. Also, Barbara's playwright is a woman who n
ever thought about living on her looks. [out of print]
Lullaby Town by Robert Crais -- Bob Crais's Elvis Cole novels are all wonderful. There are only degrees of more-wonderful and less-wonderful. Elvis Cole and Joe Pike are the best private eyes in California, or maybe in the world. Crais knows Hollywood, humor and deep feelings, and he can write action. Nothing's better.
The Eyre Affair by Jasper Fforde -- Due to my love of Jane Eyre. Imagine being able to visit the book -- to actually be inside Jane Eyre. I couldn't imagine it, but Fforde could.
One for the Money by Janet Evanovich -- This book started a whole phenomenon, but it's good to go back to read it every now and then to reacquaint yourself with the disaster that's Stephanie Plum, bounty hunter. I love books that make me laugh, and this book always does.

The Haunting and We Have Always Lived in the Castle by Shirley Jackson -- Jackson was one of the best American writers of the past century. She can write funny, or she can scare you till you want to scream. The Haun
ting can still make the hair on the back of my neck stand up, and We Have Always Lived in the Castle is eerie all the way through, from word one.
The Daughter of Time by Josephine Tey -- Tey makes it clear that the crime novel can be a vehicle for much more, in her classic novel about a policeman in bed with an injury whose friends entertain him by bringing him an historical mystery to solve.