From The Hollywood Gossip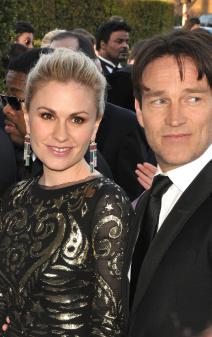 4. Bill and Sookie (True Blood)

This HBO twosome definitely wins most R-rated! Sookie (Anna Paquin) and Bill (Stephen Moyer) have lots and lots of sex. They may be madly in love, although another vampire, Eric (Alexander Skarsgard) poses a potential threat.

Stephen Moyer and Anna PaquinAn Impossible Love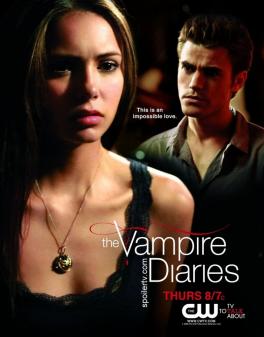 Two very different but equally appealing vampire couples make our list.


3. Stefan and Elena (The Vampire Diaries)

Mystic Falls high school student Elena (Nina Dobrev) is attracted to Stefan, a vampire more than 150 years old (Paul Wesley) but after Elena learns what he really is, she recoils. There's enough tension here to carry The Vampire Diaries for years!