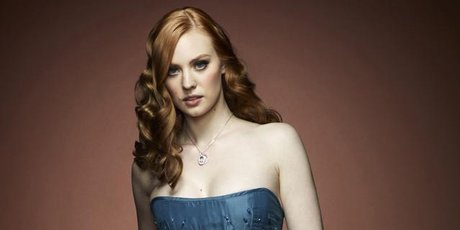 Michele Manelis talks to True Blood's Deborah Ann Woll about the evolving story and how she's happy to be naked on screen.

True Blood
's resident redhead teenage vampire, Jessica Hamby sure has packed a lot into her short afterlife. But Deborah Ann Woll says her character is just getting started.
"Oh, God, everything happens to Jess in this season," the 26-year-old Woll, says, enthusiastically. "Her story is a coming-of-age transformation from girl to woman/human to vampire. She's struggling with who she is personally and starting to embrace the vampire side of herself."
In contrast to most of the vampires, Jessica is endowed with feelings of empathy and remorse.
read on
As