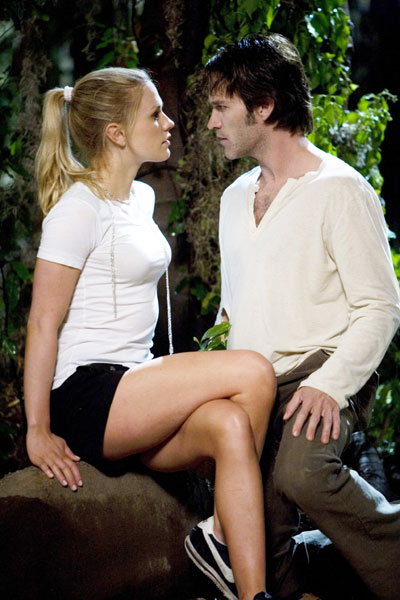 Dear Dallas :
My husband and I were discussing the timeline of the show..wondering how long Sookie and Bill have known each other at this point, and how much time has lapsed between the shows seasons of 1-2-3. I have seen you have done a lot of work already, so I am hoping that this you can answer with minimal research to you. Thanks so much Dallas!
Hey Deb
Yes, I love timelines - see this post from last season when everyone was questioning how long they knew each other before Bill asked her to marry him. I always do an episode by episode time line for every season of True Blood and you can see S1 and S2 ones here:
http://www.lovingtruebloodindallas.com/search/label/True%20Blood%20Timelines
I also have done the books time line:
http://www.lovingtruebloodindallas.com/search/label/timeline
To answer your question exactly there were 17 days in season 1, a 2 week skip and 12 days in season 2 -so when season 3 opens on the last day of season 2 it has been 43 days since the night Bill walked into Merlotte's the very first time.
We have another little time marker in Season 3 the Dr. told Arlene that she is 9 weeks (63 days pregnant) so that would date back to her "being with " Rene a few weeks before Bill and Sookie meet.
I'm working on season 3 !
I love questions - keep em coming! No question is silly!