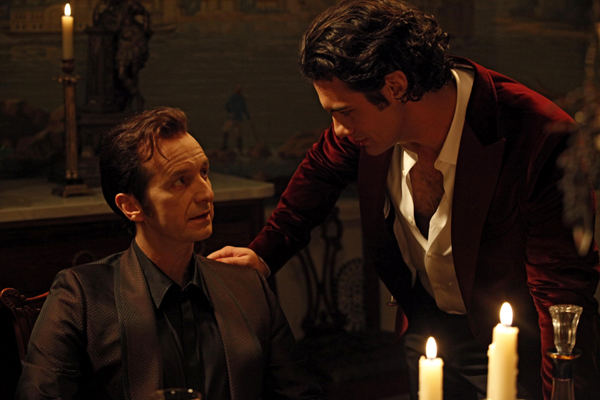 MYFOXNY.COM - Denis O'Hare from the HBO show "True Blood" will be on Thursday's Good Day New York.
O'Hare plays the character Russell Edgington. Edgington is described as the flamboyant - and deadly - vampire king of Mississippi.O'Hare is a veteran actor and has appeared in more than 50 movies and television shows.True Blood airs Sunday nights on HBO. The show was nominated for multiple Emmy awards this year.
True Blood is created by Alan Ball and based on the Sookie Stackhouse novels by Charlaine Harris.