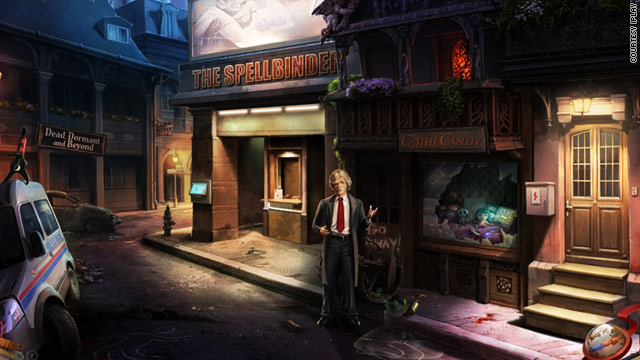 Editor's note: Scott Steinberg is the head of technology and video game consulting firm TechSavvy Global, as well as the founder of GameExec magazine and Game Industry TV. The creator and host of online video series Game Theory, he frequently appears as an on-air technology analyst for ABC, CBS, NBC, FOX and CNN.
(CNN)
-- The author of the Sookie Stackhouse series of supernatural thrillers and inspiration for HBO's popular drama "True Blood," Charlaine Harris, is putting her eye for suspense toward an equally arresting subject: Video games.
Produced for iPlay, the fruit of her labor, downloadable PC puzzler "
Dying for Daylight
," features an original tale starring Dahlia, a wisecracking, fashion-forward vampire hunting for a potion that lets vampires survive in sunlight. A hidden-object game designed for casual play by both women and men, it aims to bridge the gap between paperback readers and gaming fans, lev
read on
** Also enter the game giveaway!!
Charlaine Harris invites you to be the Vampire. Play as Dahlia, a vampire with a devastating sense of fashion and a razor-sharp wit, on an epic hunt to find a legendary sun potion