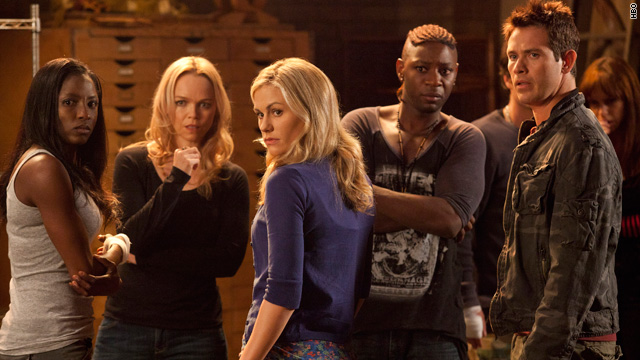 [Editor's Note: Yes, we're a little late with this one, but it's because we wanted to savor it. By the way: This post contains spoilers for the September 4 episode of HBO's "True Blood."]
Season 4's penultimate episode was a real barn burner. There were some great moments, as well as a setup for the finale that had me clutching my pearls. "True Blood," I'm really going to miss you when you go.
At Moon Goddess, Sookie told Marnie that the vampires were prepared to attack and a freak out commenced. When one young witch tried to escape, Marnie killed her. Antonia had an "Aha!" moment and once again vacated Marnie.
She confronted Marnie over what she'd done, and only Lafayette could see both sides of their conversation. Marnie cast a binding spell to force Antonia to stay with her – double your power, double your trouble, you know? Although Antonia fought the spell, Marnie ultimately won.
read on